Awesome Benefits
Awesome Benefits
​​​​​​​Awesome Benefits
Awesome Benefits
​​​​​​​Awesome Benefits
Awesome Benefits
​​​​​​​Awesome Benefits
Awesome Benefits
​​​​​​
COMPANY VISION:
To be the DIALYSIS CENTER OF CHOICE for QUALITY and AFFORDABLE treatments in the Philippines and Asia Pacific.
VISION FOR PATIENTS:
Our patients will feel better and improve the quality of their life beyond every treatment. ​​​​​​​
​​​​​​​Know-how - We advocate highest knowledge and expertise on dialysis treatments.
Integrity – We do what we say and foster transparency and accountability
Dedication – We uphold our commitment to provide quality healthcare by continuously investing in our staff, facilities and latest technologies.
Nurturing – We spark hope, faith and confidence that our patients can still improve their lives and well-being beyond every treatment.
Empathy - We put ourselves in another person's shoes, be it our patients, employees, franchisees or shareholders when making decisions
YOU - We focus on you, our Patients!!! ​​​​​​​
NephroMed Asia Medical Group is a privately owned corporation in the Philippines consisting of medical and business professionals who found themselves sharing the same values and objectives in terms of providing easier access to dialysis treatments for patients with kidney disease. Our group was born from a very strong desire to ease the burden of the growing kidney patients in the Philippines and Asia Pacific in terms of their access to affordable, clean and secure dialysis treatments especially in the rural areas and far away provinces.
Started on July 2016, the group has been one of the fastest growing chain of dialysis centers in the Philippines. To date, the group manages 6 dialysis centers with 3 additional centers undergoing construction in 2019. Our centers are located mainly in the provinces to respond to the imminent growth of demand for quality and affordable treatments around these areas. On January 2019, the group worked together with Francorp Philippines (acknowledged as the world's leader in franchising) to develop and standardize the overall system and operations. Our main objective is to fast-track the availability of more dialysis centers through franchising and/or collaboration with other investors or medical institutions who would share the same value and objectives of the group.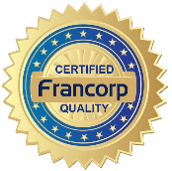 Are you looking for a Business Beyond Profit?

We are now accepting reservations for Franchise Partnership