Brand New Dialysis Machines
We pride ourselves to use all brand-new machines. It allows continuous operations without the risk of machines getting bugged down during treatments. Our patients are assured of quality treatments using high-quality dialysis machines
Water Treatment Technology
We ensure that our facilities are clean and safe for our patients. We invested heavily on advanced water treatment technology and waste management system that surpassed standards set by the Department of Health and other governing authorities.
Each of our centers is designed to make our patients feel at home. All centers are fully air-conditioned with beautiful interior designs. Our patients can expect comfortable chairs with individual TV sets in most centers. We also offer Free Wifi facility for our patients and their caretakers
Waiting Area for Caretakers
While we put our patients' comfort on top of mind, ensuring that their caretakers and family members have equally comfortable experience while waiting for the patients. We also provide free WIFI access, free coffee and free water for all patients and their caretakers
We provide clean and spacious restrooms with wheelchair accessibility. Each restroom can accomodate more than 2 people in case our patients need support from family members.
Clean and Spacious Restrooms
Some of our centers offer VIP rooms for patients who want to have their treatment at the comfort of their own private room. Each room offers a bigger space with own TV monitor allowing both the patient and their family members a more relaxing treatment experience
Each medical facility is designed with our patients' comfort and convenience in mind as well as their families and support group. ​​​​​​​​​​​​​​
Our group's most valuable asset. We put utmost importance on the skills and compassionate nature of our medical team to provide the highest quality of care to our patients. We employ experts in the field of dialysis care, provide regular training and workshops to enable our staff in bringing the highest standards of medical care. We look after their well-being and in return, we expect our staff to look after our patients with similarly high regard. We believe that a Happy Team means a Happy Patient. ​​​​​​​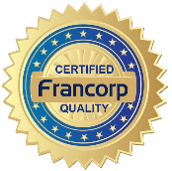 Are you looking for a Business Beyond Profit?

We are now accepting reservations for Franchise Partnership